Irish Architect Dermot Bannon in Room to Improve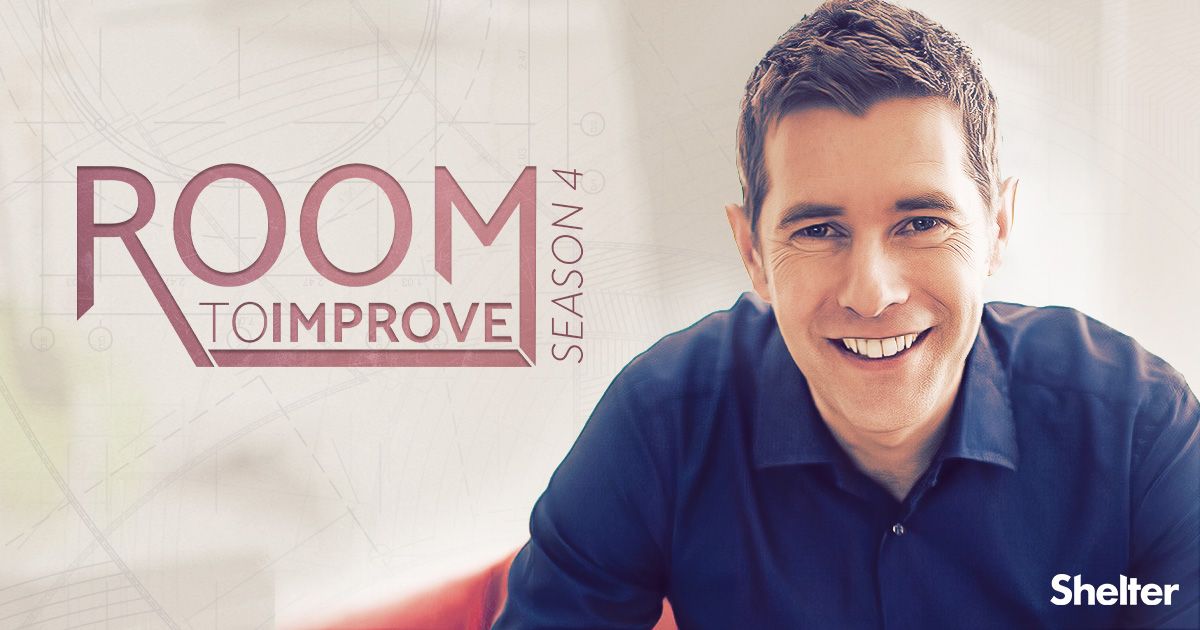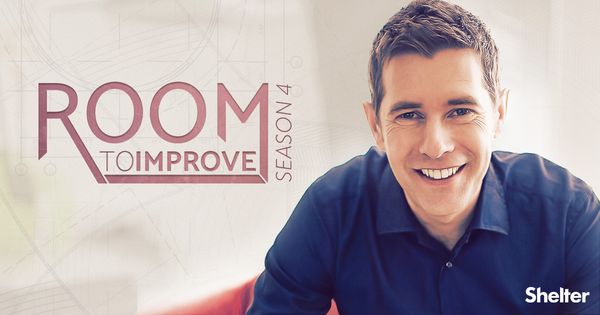 Before we soar into the controversial world of Starchitects next week we're exploring the lives of everyday homeowners with Irish architect Dermot Bannon with four seasons of Room to Improve.
For many years, every Sunday night, households in Ireland have gathered to watch the latest episode of Room to Improve.
The formula is simple and addictive:
Dermot works with clients desperate to renovate their existing family home (often dark and cold) - and we get to join the ride from concept plans to champagne finish, with a few bumps in between.
Projects include relocating a remote cottage in West Cork, restoring a 19th century farmhouse in Tullow and merging two townhouses into one.
Though many of these houses seem too big for the occupants and sustainability isn't always at the forefront of design, some of the themes are timeless:
"A build is a collection of people working together," says Dermot at one point, hiding in some kind of back alley during a particularly awkward stand off between builders and owners.
"And how easy that process is, is sometimes dependent on the relationship between people."
Join our mailing list of over 22,000 architecture lovers for updates!
Clonakilty
In 2006, when Pádraig Whooley and Lorraine Dufficey spent €265 thousand on their remote cottage at Rossmore in West Cork, they knew that - while the hilltop location was ideal - the house was far from it.
The cottage is cramped and claustrophobic. The kitchen is tiny, it has one drawer and three presses, their living room is freezing and their bedrooms dark. Apart from all that there is another good reason why they want to improve their home, they'd like to start a family.
Foxrock
Sisters, Margaret and Jodie Burke plan to share the house they both grew up in. "Jodie and I are like chalk and cheese, I still can't get over that we're sisters."
The women need separate living spaces as well as communal areas for large family gatherings. It's a challenge for Dermot, and as he says himself "It's not like anything I've done before."
Laytown
James and Annmarie Sowray live in an 1860's fisherman's cottage on the seafront in Laytown Co. Meath. Local girl Annmarie was raised only 200 metres down the road and she knows how special it is to have the sea at her front door.
From the minute they walked into their house in 2005, they loved it. Five years later with their three children older and bigger they've realised that they need a bit more space.
Dalkey
Thirteen years ago Brian and Julie Keane found a location that suited them perfectly, but a house that didn't.
Brian and Julie live in Dalkey, South County Dublin. Julie is an airhostess who has a passion for fashion. In their three-bedroom house she has run out of space for all her clothes, handbags and shoe collections. Her husband Brian is the head financial controller in a private hospital.
Since they moved in Julie has been planning an extensive renovation.
"I always felt this house was back to front." says Julie. Their budget of €180,000 is generous, however their site is not.
Clontarf
In 2003, Denise and Ben bought their 1940's house in Clontarf, North Dublin. When they bought the house it was in bedsits and they spent €50,000 converting it back into a 3 bedroom family home.
"We put in a kind of make shift kitchen that was thrown together because we had no money left". Now for Denise, 5ft 11inches, "I'm nearly 6 foot and I can't fit into the kitchen!" says Ben.

Seven years and two children later, they knew the time had come. With only one bathroom between four, Ben desperately wanted a second bathroom. But the small wish list soon doubles and triples when Dermot arrives.
Dundalk
Yvonne and John live in a housing estate in Dundalk with their two children. Four years ago, they decided to buy their next-door neighbours house.
The house has been unoccupied since they bought it. Going against the norm, they have decided to knock two houses into one - a challenge Dermot's never faced before.
Sutton
Jim and Siobhan Doyle live in a beautiful old house over looking Dublin Bay in Sutton. Siobhan grew up in the house and is very emotionally attached to it. So much so that ten years ago the couple bought the house from Siobhan's siblings.
They haven't done any renovation work..until now and their budget is €170,000.