Rice House: Not for the Faint-Hearted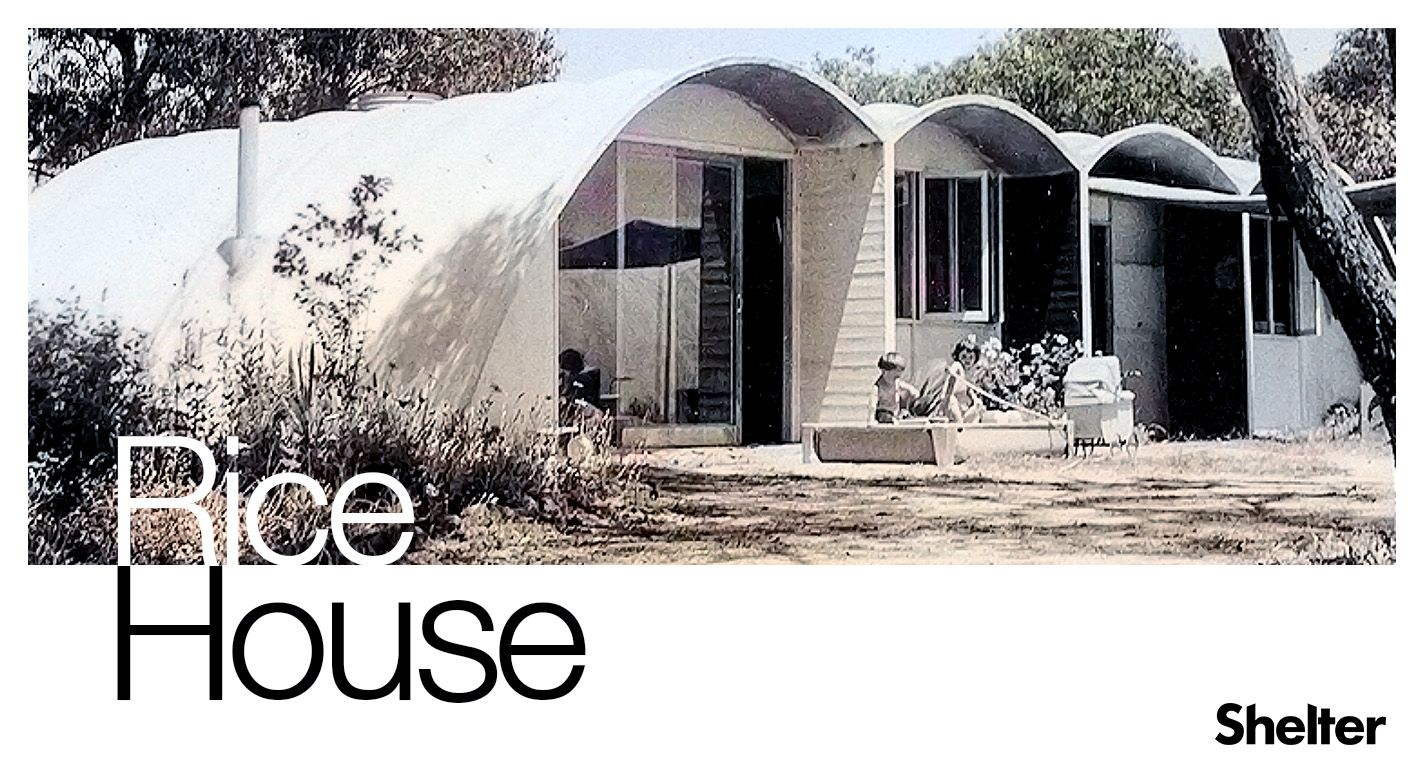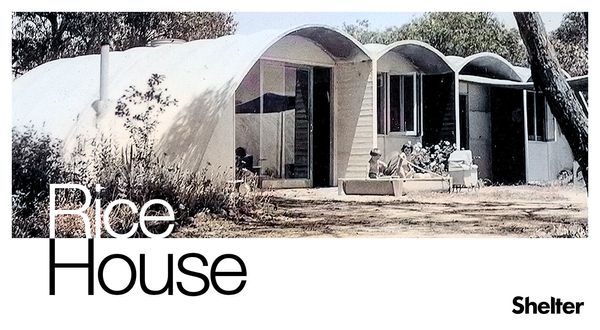 "They were small homes, small cheap houses for people - returned soldiers and their families or whoever that were looking for something perhaps a little more creative." - Doug Evans
Rice House is a unique mid-century home designed by Australian architect Kevin Borland that might just take your breath away...
Commissioned by young artist couple Harrie & Lorna Rice in 1952, Rice House was Borland's second commission and his first completed home.
A Modern Future
Noted for its inventive construction technique, Rice House represented a new, post-war way of thinking:
"A modern future driven by new technologies and new democratic ideals shaped the future of architecture in Melbourne at this time," writes Conrad Hamann in the 2006 book Kevin Borland: Architecture from the Heart.
Harrie & Lorna Rice had heard about The Age Small Homes Program (an initiative that connected people wanting to build with qualified architects). They met the ambitious, egalitarian Borland, who had recently returned from Sydney where he had been working with Harry Seidler.
Borland's passion was infectious and the young couple soon saw plans for a home that was like nothing they'd seen before. It would take time to finance and even more time to complete, but the result would be an iconic piece of architecture that captured the modernist spirit in all its glory.
"It (the Small Homes Program) was really an interface between the architecture profession and people looking to get a house built for themselves," explains writer Doug Evans.
"They could buy a set of plans and specifications from the service for not very much money... They were small homes, small cheap houses for people - returned soldiers and their families or whoever that were looking for something perhaps a little more creative. And I'm sure it was also seen as a way of creating a bit of work for architects."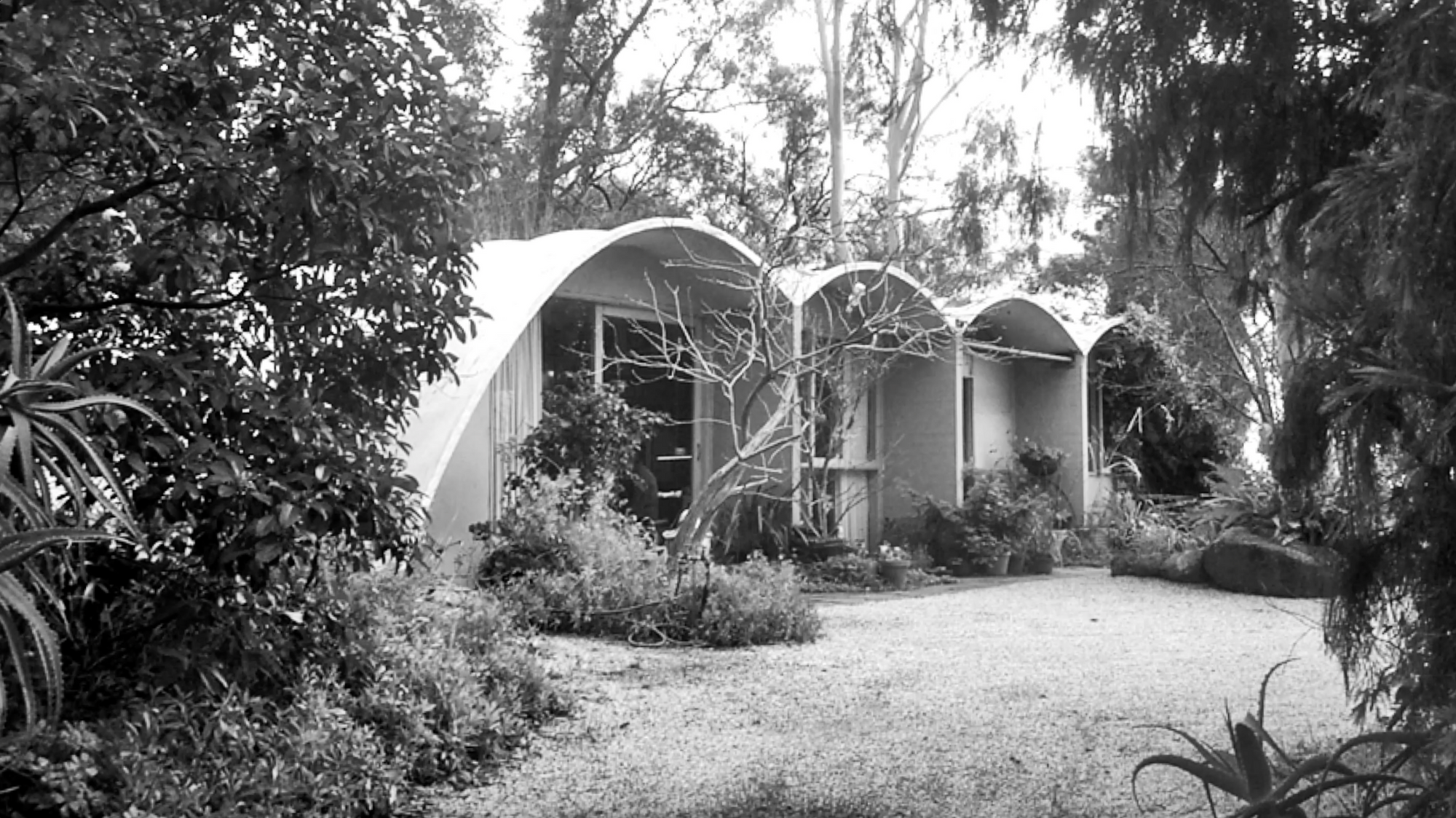 The Rice House
The house is situated in the leafy suburb of Eltham, Melbourne. There are two parts to the home - the main building and a second, smaller dwelling.
The first thing you'll notice is the distinctive concrete arches on each structure.
These arches are made using the Ctesiphon system, developed by James Hardress de Warrenne Waller, an Irish Australian inventor. Post-WWII, Waller turned his attention to residential developments using the Ctesiphon system - timber catenary arches covered in hessian, thin layers of cement and some waterproofing agent.
Originally the buildings were connected by a covered walkway, also made of concrete (unfortunately it collapsed in the 1980s).
According to the Victorian Heritage Register's statement of significance, "The Rice House is an outstanding example of the post-war period of experimentation in domestic architecture in Melbourne that was an outcome of late-Modernism coupled with the post-war shortage of regular building materials that saw the development of a recognizable Melbourne regional style of architecture."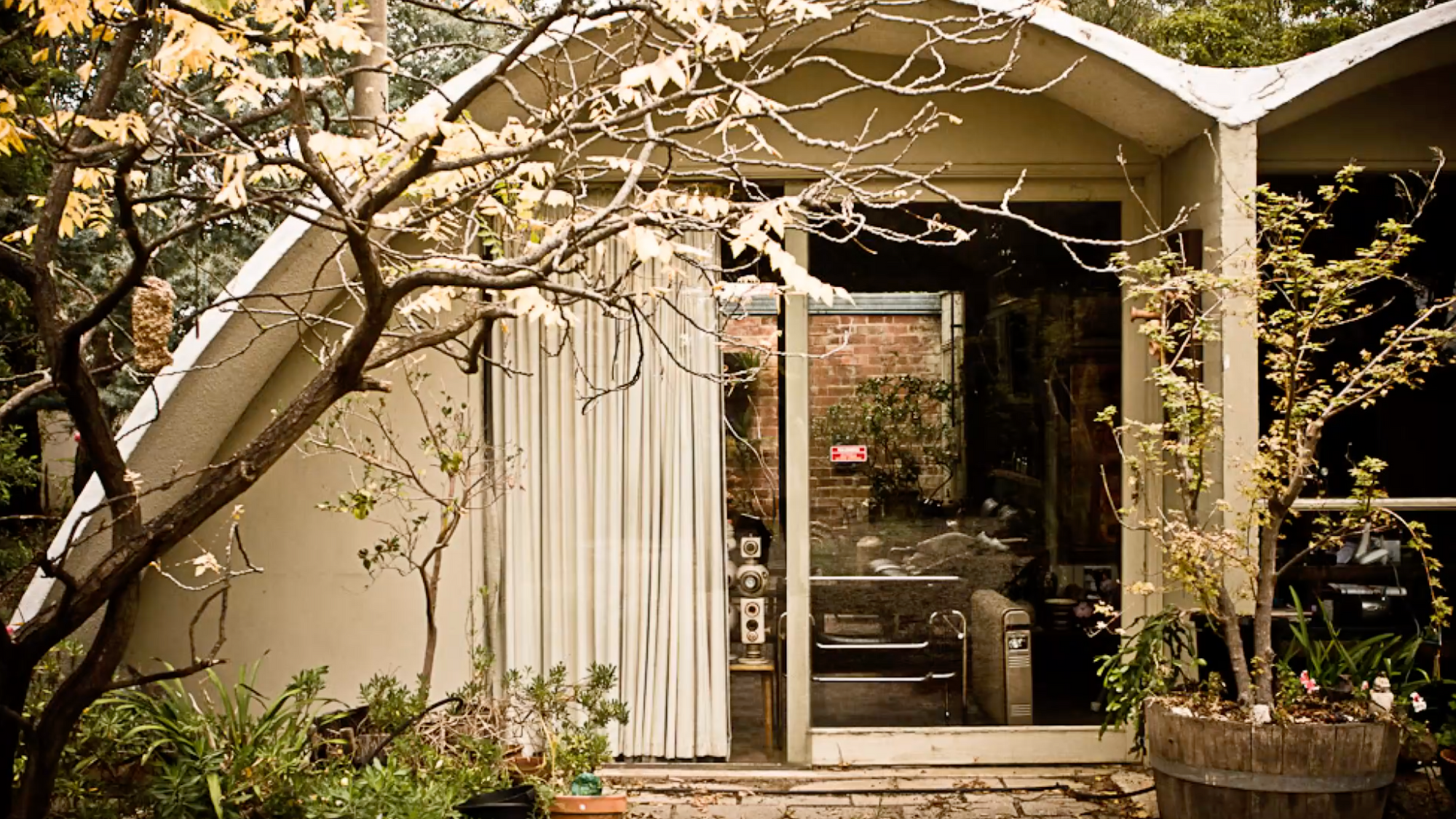 A New Era
This week's film takes a look at what happens when new owner John Edgley and his young family move in with big plans for the future.
"I've heard anecdotally, of people who actually came and looked at this house... that resoundingly said it was too big, it was too difficult, they were scared by it," recalls John.  
"This is architecturally innovative and fascinating, but functionally not wonderful. In the 60-odd years that the house has been around, it's now suffering."
When John and his family first encountered Rice House they saw rot, water damage and termites had infiltrated the home. The wood parquetry flooring was coming up and the garden was overgrown.
The family turned to Lynnsay Prunotto, a local Eltham architect from Lume Architecture for assistance.
"I think I was interested in this beautiful form of the Rice House. I loved the way it sat amongst the native vegetation in Eltham," explains Lynnsay, when recalling her attraction to the project.
"What also intrigued me was, here was a young couple who over several months had been grappling with the enormity of what they had taken on and I felt a sense of compassion for them because they had really taken on an enormous task."
To see the plans the Edgley's and Lynnsay created for a new era of life in this beautiful home, watch Rice House, currently streaming on Shelter. It's a fascinating story that will have you longing for more architectural risk-taking, for a return to egalitarian principles and interesting, affordable housing solutions.
Join our mailing list of over 22,000 architecture lovers!
Related Viewing on Shelter
Streets of Your Town | Restoration Australia|  Inspired Architecture| Design Story | Harry Seidler - Modernist | Coast Modern |Desert Maverick | Architectones | Pine Springs