Shelter x Robin Boyd Foundation
"We need better architecture and planning: more imaginatively exciting, more involving, more our own." - ROBIN BOYD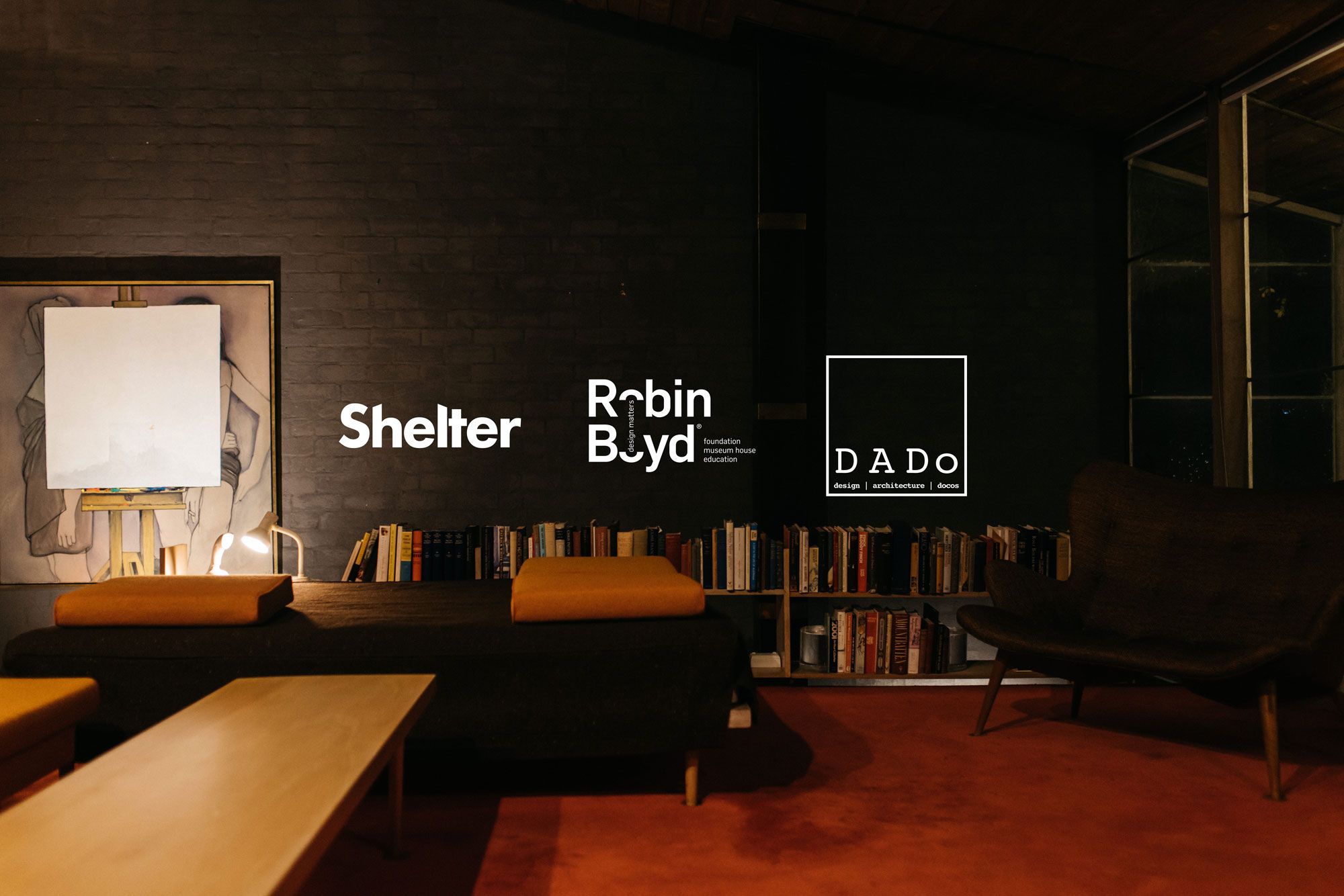 Well, this is a bit exciting.
Shelter has partnered with the Robin Boyd Foundation and the DADo Film Society to bring you collaborative live streams, talks and film screenings.
Who was Robin Boyd?
"If he were alive today, he'd be as popular as Kevin McCloud." - Tim Ross
Robin Boyd is widely considered the most influential architect in Australian history, best known for his innovative small house designs.
Through his architecture, books, TV show and general outspokenness, Boyd did all he could to promote the idea that good design improves our lives.
Walsh Street is the modernist home Boyd designed for his family and it's his most recognised work.
It's now the home of the Robin Boyd Foundation, which continues his legacy.
So what is DADo, then?
Design films, followed by good conversation (and cocktails!) in the living room at Boyd's Walsh St in Melbourne.
Last night at Walsh St, we're happy to report that Mies on Scene played to a full house!
What this means for you:
Join Shelter using the sign up link below and 10% will go towards supporting the Robin Boyd Foundation. You'll be the first to hear about our upcoming collaborative events!
If you sign up with an Annual Subscription I'll also send you a copy of The Australian Ugliness, Robin Boyd's bestselling book about how we live and think in the environments we create for ourselves (just make sure you use the link below):
Join our mailing list of over 22,000 architecture lovers for updates!
-- Camille, Team Shelter
Related Viewing on Shelter
Streets of Your Town | Harry Seidler: Modernist | The Public Good | Keeping the Faith | The Mid C | Pine Springs | Coast Modern | Oscar Niemeyer: Life is Breath