Would You Like a FREE Design Book?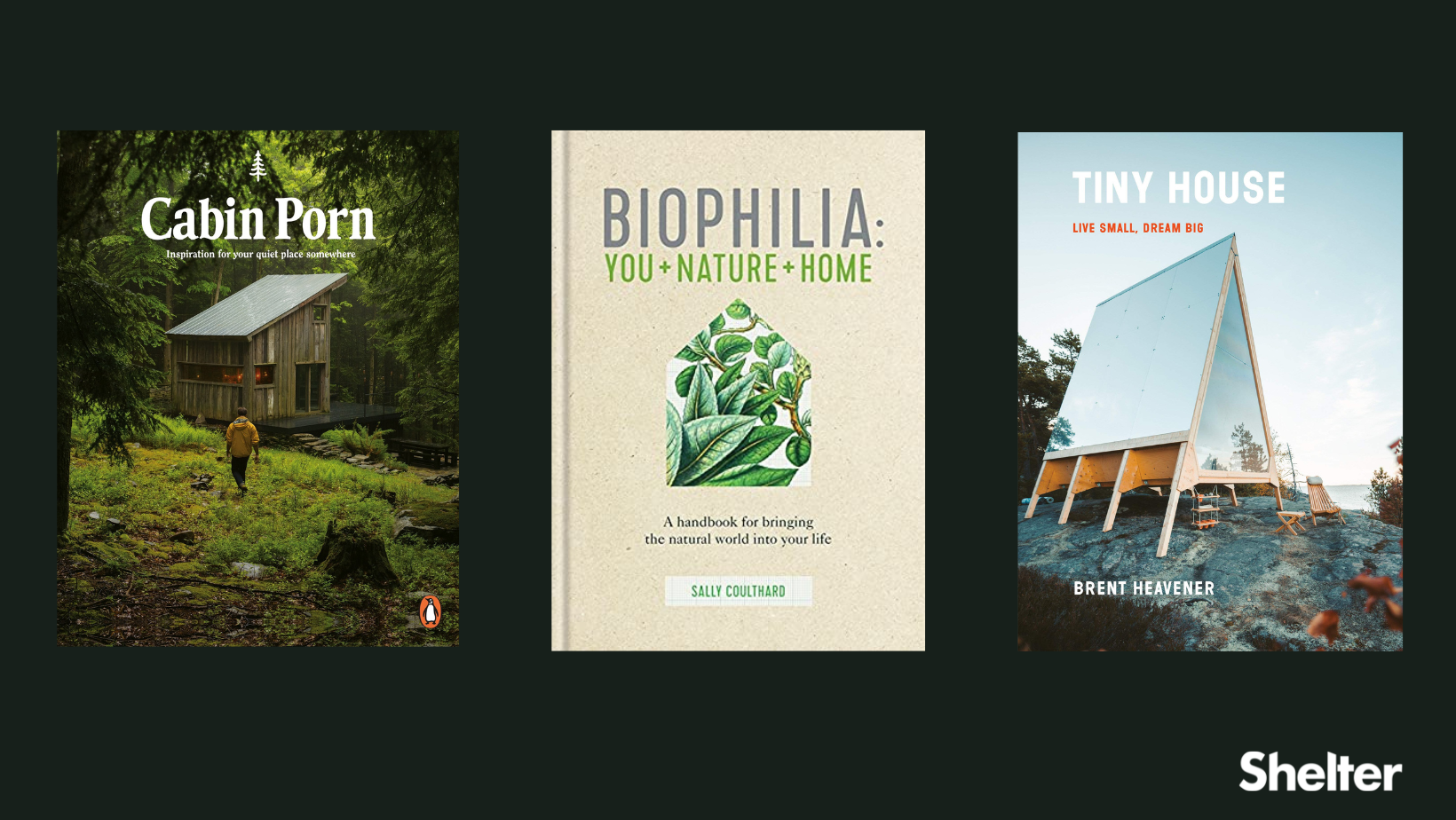 To celebrate the World Premiere of our new series MEXITY we're offering a BONUS design book with every annual membership!
If you…
Want one-stop access to brilliant and innovative ideas
Crave authentic and intelligent films
Love visiting inspiring homes and buildings around the world
Care about sustainable design solutions
…then Shelter is for you!
You'll learn from the greatest architects in the world as well as discover lesser-known gems and sustainable solutions for our future.
This is the only bonus we have planned for the release of MEXITY, so don't miss out!
What you'll get:
✅ 2 months of complimentary membership
✅ Locked in pricing - subscribe now and you'll be immune to future price increases
✅ Access to over 400 hours of inspirational, ad-free, award-winning design films
✅ New content every week
✅ 12 trees planted
✅ And a FREE Design Book!
Sceptical? I don't blame you. Let me explain:
Subscribe to Shelter with an annual membership and receive:
👉 Two months free membership. You pay for ten months and get 12 months of access
👉  All of our upcoming exclusive Shelter Originals including Mexity & Tiny Spaces
👉 New projects currently filming about affordable pre-fab housing, Peter Stutchbury and a series on women in architecture...
👉 12 trees planted in parts of the world impacted by deforestation, such as Ethiopia (this also employs local workers) through our partners at Eden Reforestation Projects
👉 And a beautiful book sent your way! Postage paid by us, anywhere in the world.
After subscribing, email customer-care@shelter.stream with your choice of book from the list below and send us your postal address.
We'll take care of the rest!
-- Camille, Team Shelter
Offer expires at 11.59pm, 21 November 2022, Australian Eastern Standard Time
---
Why Join Shelter?

"Shelter is a one-stop for inspiring house and design content." Jane Rocca, Domain: Personal Space
"There's a new contender in the online video streaming market today... A mix of nerdy and beautiful, the service focuses exclusively on architecture and design." Nate Berg, Fast Company: Move Over HGTV
"Drill down on architecture, design and lifestyle in its cutting edge exploration of mankind's relationship with the aesthetics of modern living." Simon Foster - Screen-Space
"Like Netflix for design nerds, Shelter is a video streaming service that focuses solely on design and architecture documentaries, films, and original series." Laura Martisiute - Apartment Therapy: This New Streaming Service Is Like Netflix for Design Nerds
---
Choose Your Design Book:
Tiny House by Brent Heavener
Imagine living debt-free in an environmentally-friendly home. No mortgage, no clutter, and boundless freedom. This is the reality and dream of people all over the world thanks to the widespread momentum of the tiny house movement in recent years.
---
Cabin Porn by Zach Klein
With idyllic settings, unique architecture and cozy interiors, Cabin Porn is an invitation to step away from our online lives, slow down, take a deep breath, and feel the beauty and serenity that nature and simplicity can create.
---
The Urban Sketching Handbook by Gabriel Campanario
Gabriel helps make the experience of drawing architecture and cityscapes fun and rewarding. Using composition, depth, scale, contrast, line and creativity, sketching out buildings has never been more inspirational.
---
Bauhaus by Magdalena Droste
This book celebrates the adventurous innovation of the Bauhaus movement, where an all-encompassing freedom of creative expression and cutting-edge ideas led to functional and beautiful creations.
---
Biophilia by Sally Coulthard
This book covers key elements of the 'biophilic home', including materials, views, colour and natural light. Each section explores home, health and happiness, drawing on environmental research while making practical suggestions for bringing the natural world into your home.
---
How do I get my free book?
1. Subscribe to Shelter with an Annual Subscription
2. Choose your book from the options listed above
4. Reply to: customer-care@shelter.stream with your book of choice and address 🙌
---
Shelter Originals: Made for Design Lovers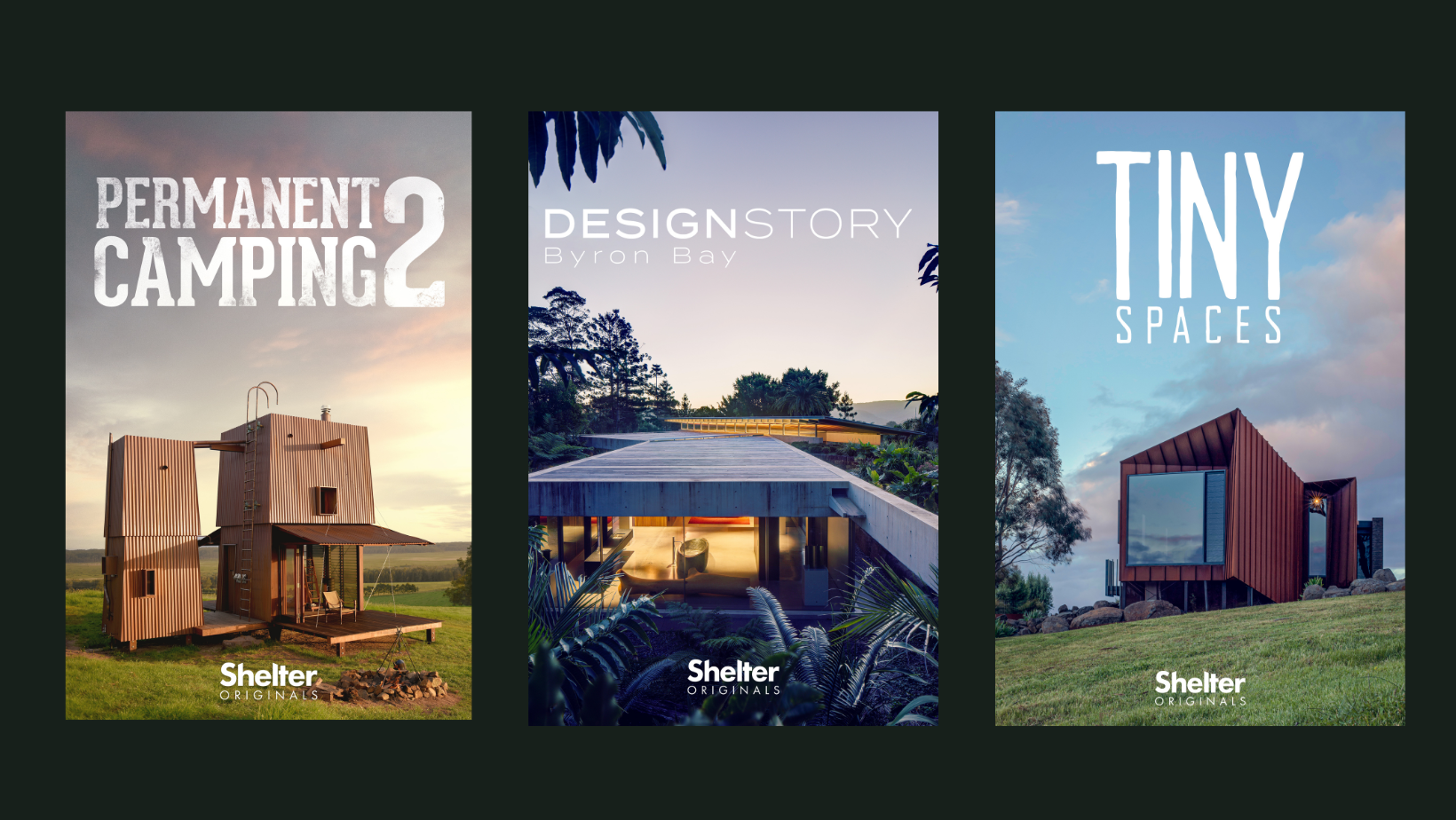 Immerse yourself in the true stories behind a range of incredible buildings!
No ads, no sponsors, no pretentious jargon - just pure inspiration for design lovers.
Bite your nails as world-class architect Rob Brown and master builder Jeffrey Broadfield face a last-minute crisis (Permanent Camping 2) or feel your jaw hit the floor inside some of the most incredible dwellings in Byron Bay (Design Story).
This week we take you to the beating heart of Mexico City to explore vibrant contemporary architecture with the World Premiere of MEXITY.
We'll keep bringing you the positive, innovative, constructive side of humanity - so you can be inspired by the power of good design.
---
Some Frequently Asked Questions:
Do you guys really pay for postage?
Yes, yes we do. Anywhere in the world.
What if I change my mind and want a different book?
That's all good. Just email us at customer-care@shelter.stream
What if I change my mind and want to cancel my free trial?
No worries. You have 7 days to cancel your free trial. After that, we'll send your book out.