Interacting with Lautner, Mies & Neutra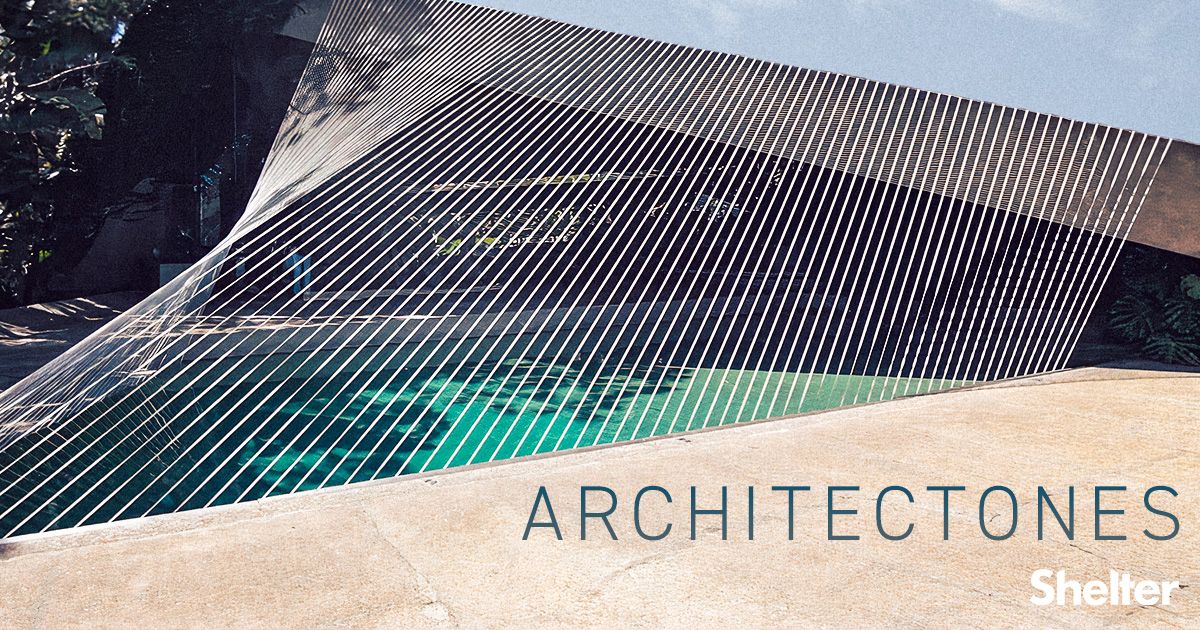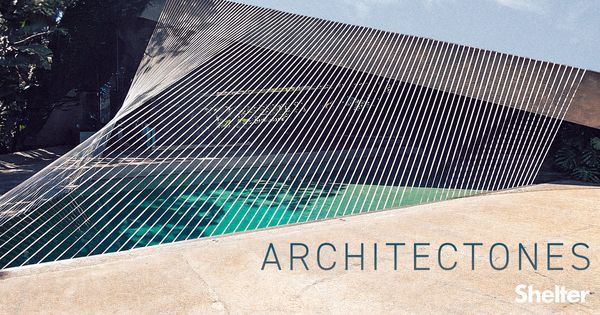 Imagine Richard Neutra, seat reclined all the way back, gazing up at the Californian sky with his wife Dione in the driver's seat, speeding through the busy streets of Los Angeles in a car called a Nash.
Apparently, Neutra loved to do this. Isn't it a great image? It's one of many anecdotes you'll only find in this week's film, Architectones.
Xavier Veilhan is an artist who displays his interactive exhibits in some of the most incredible modernist buildings in the world.
I'm talking about Mies' Barcelona Pavilion, Le Corbusier's Unité d' Habitation, Case Study House No. 21 by Pierre Koenig and Sheats-Goldstein Residence by John Lautner.
The film follows Xavier to each project and candidly reveals his frustrations when things don't go to plan...
I was worried this film might be pretentious or too abstract - sometimes installation art can be that way.
But instead, it left me feeling grateful for the quirky, creative types in this world - the artists who retain a child-like curiosity and playfulness and serve as a reminder to us all:
Look to the sky and keep dreaming!
Join our mailing list of over 22,000 architecture lovers!
Architectones
Echoing his exhibition at the Palace of Versailles, the artist Xavier Veilhan opens the doors of seven modernist houses from California to Europe.
Between 2012 and 2014, Xavier Veilhan used music, light, and sculpture to activate Richard Neutra's VDL Research House in Silver Lake, Pierre Koenigs Case Study House No. 21 in the Hollywood Hills, and buildings designed by Le Corbusier and Mies Van Der Rohe, among others.
The histories and legacies of the architects themselves played a prominent role in these installations, with figural sculptures and die-cut silhouettes of the looming personalities of the architects populating his installations.
Related Viewing on Shelter
Mies on Scene | Visual Acoustics: The Modernism of Julius Shulman| Oscar Niemeyer: Life is Breath | Harry Seidler - Modernist | Coast Modern |Desert Maverick | Infinite Space | Amancio Williams | Pine Springs